RANGIROA
Rangiroa, in the Tuamotu Archipelago is one of the world's largest atolls offering white coral beaches with lots of sunshine. It is only an hour flight from Tahiti. Its turquoise blue lagoon is 42 miles long and 16 miles wide. The waters of Rangiroa are a scuba divers dream. Its clear waters reveal coral bouquets surrounded by a myriad of vibrantly painted tropical fish. Whether you are interested in shallow, ocean or drift dives, the underwater scenery is guaranteed to be some of the most spectacular you have ever seen.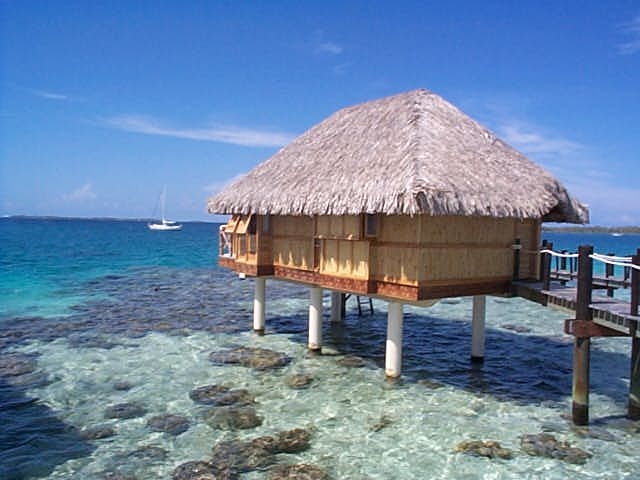 Manihi is also an atoll in the Tuamotus, located north of Rangiroa and 312 miles from Tahiti. Its pristine lagoon is a heaven for the black-lipped oyster. It is here that you find the many black pearl farms that grow the rare and magnificent South Seas gem. You can visit one of these pearl farms, picnic on a motu, snorkel, dive, fish or enjoy a sunset cruise. As the Tuamotus are sparsely populated, social life on the atolls revolves around your hotel, where you will enjoy the companionship of fellow adventurers from around the world.
This oval shaped atoll in the Tuamotus is about a dozen kilometers from Rangiroa. Tikehau beckons you to a sunny escape from civilization with its deserted white sand beaches. It consists of a series of islets with a large pass. To the south end, on the largest motu is the charming village of Tuherahera. Another village is Tuheiava, an important center for lagoon fishing and the many fish parks that supply the markets of Tahiti. To the northeast, on another large motu you will find the village of Maiaia, which is known as a large copra producer. The beauty and abundance of lagoon life accounts for the popularity of scuba diving, especially in the Tuheiava pass, where the manta rays dance alternates with the parades of schools of barracuda and tuna fish, not to mention the gray and the white tipped sharks. This beautiful atoll is also home to many bird colonies that have sought refuge here. A small motu named Isle of Birds is well known for its red-footed gannets and brown noddies.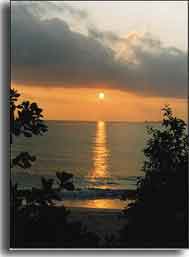 Almost rectangular in shape, it is the second largest atoll in the Tuamotu group. 37 miles long by 15 miles wide, Fakarava is a UNESCO classified nature reserve. Especially rare flora and fauna and marine crustaceans are testimony to the richness of its ecosystem. Among the things to be explored here are a visit to a pearl farm, a visit to the sea slug smoke house - the "rori" are highly priced by Asian gourmets, and the ancient village of Tetamanu with one of the first Catholic churches built of coral and dating from 1874. The real attraction is the immense lagoon, which provides scuba divers with virtually untouched spots offering endless discoveries.
Tours and Activities
Rangiroa

Drift Snorkeling Rangiroa
A high adventure snorkeling experience through the Tiputa Pass.
$65 per person
Lagoon Excursions
Waiting for your discovery is a picturesque palette of glimmering greens and blues, with white and pink beaches in a framing of feathery green coconut palms. The warm waters invite you to swim and snorkel. Enjoy a beach barbecue picnic while the water laps and the soft breezes flow.
Full-Day Rangiroa $160 per person with lunch

Manihi

Half- Day Pearl Farm
Manihi's famous lagoon is as lovely as the rainbow-hued pearls that are produced on some 60 black pearl farms within this sheltered haven. See for yourself how the giant black-lipped oyster, pinctada margaritifera grows.
Manihi $35 per person
Sunset Cruise
from $25 per person
Tikehau

Half day Bird Island
Excursion to Bird Island from $82 per person
Full Day Motu Excursion with lunch
from $105 per person
Sunset Cruise
from $32 per person
Scuba Diving
The Tuamotus have some of the most beautiful dive sites in the world. Each of the resorts has an on-site dive center and offers diving appropriate for all levels of divers, form beginners seeking certification to the most advanced.
1 tank dive: from $95 per person
*Tours and activities may vary in price and content based on the individual tour operator.
or email us at:
info@etravelbound.com